Rubber - Metal insert
Our shoemaker heels are composed of one part metal and one part rubber. The harpooned pin is made of soft iron, hard and workable in case of extraction problems.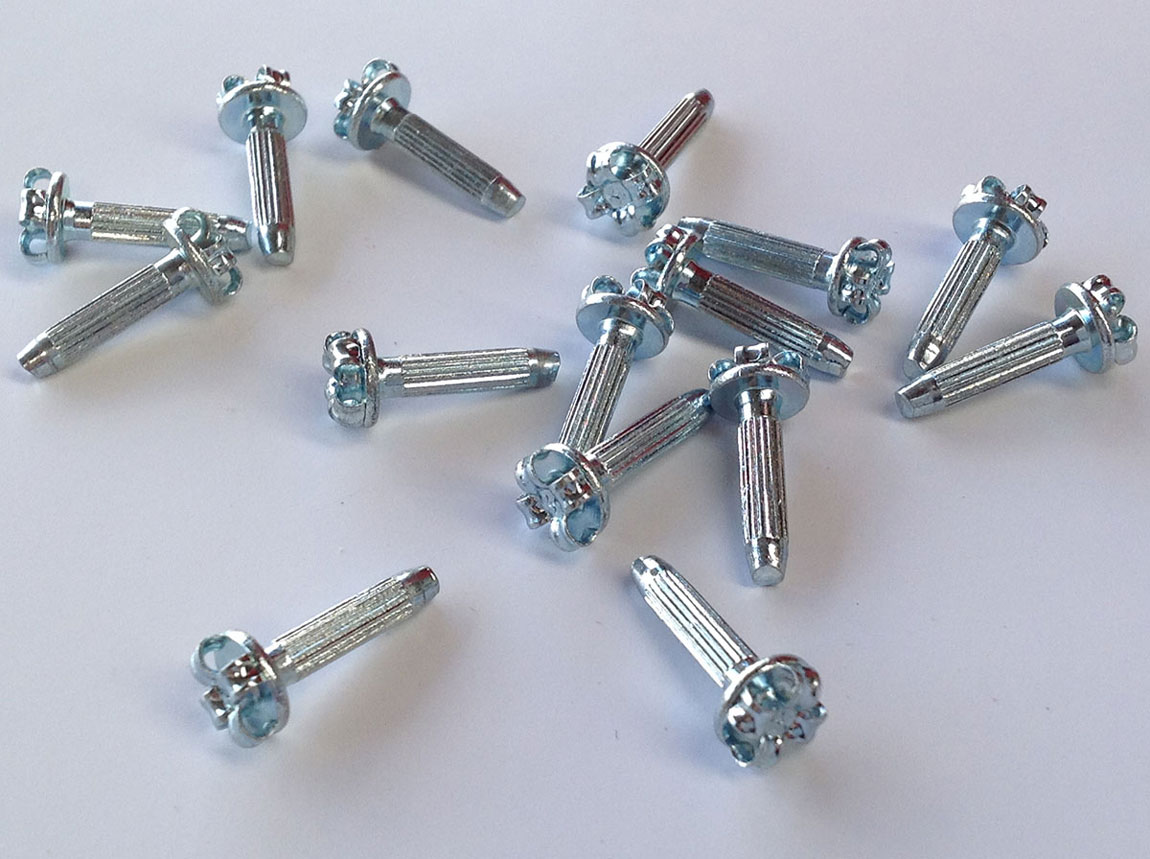 Heel section
Let's dissect the ARCHITAK heel for shoe repair in half and see what it looks like on the inside. The red part has Shore 95 hardness for smaller sizes and Shore 90 hardness for medium to large sizes. The beige part has Shore 97 hardness for holding the metal part.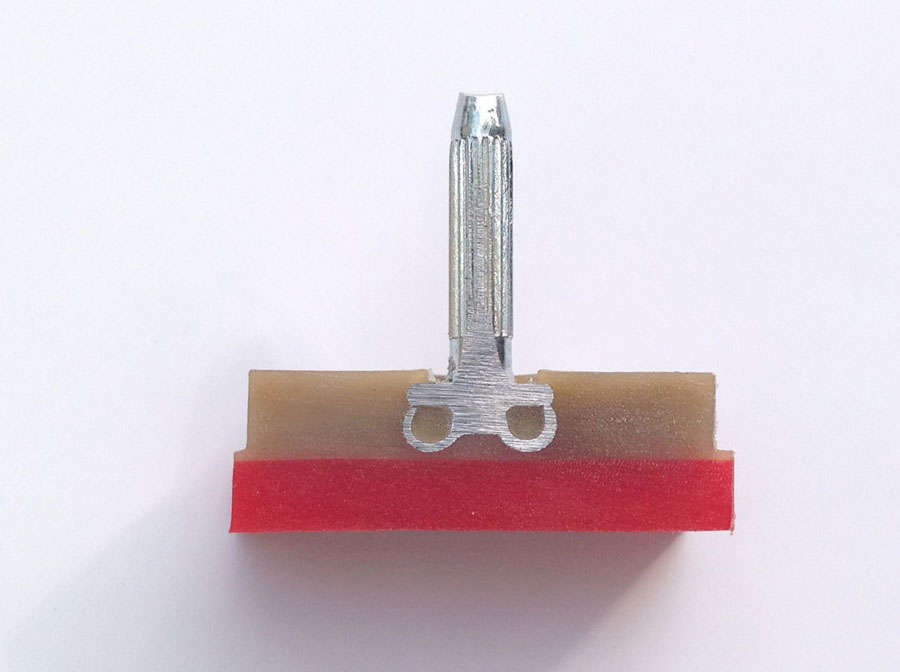 Try it for free
On the surface, products on the market may look alike. Understanding the quality of raw materials and how they are combined is almost impossible at first glance. Request a free sample.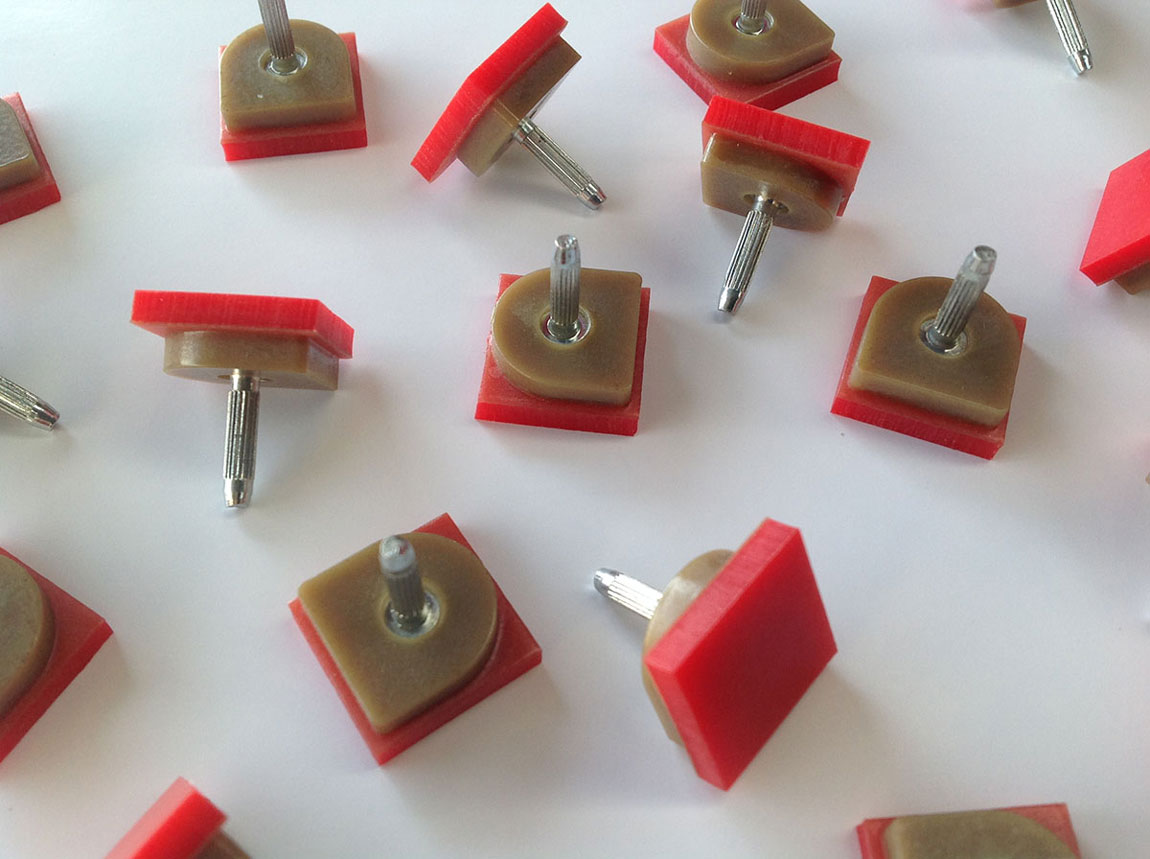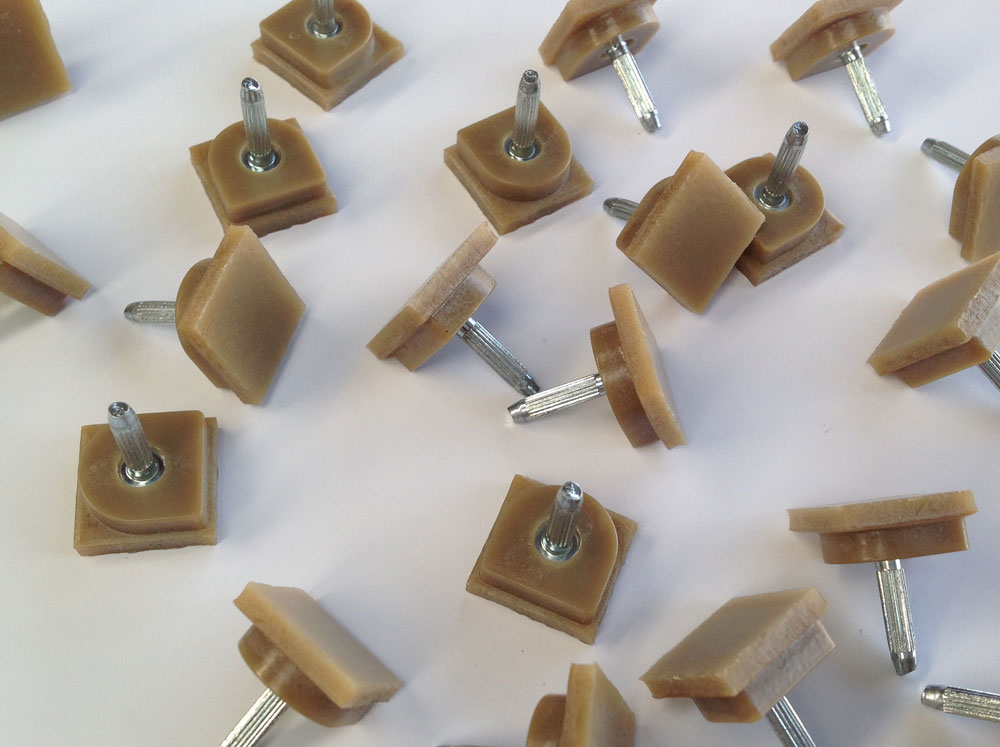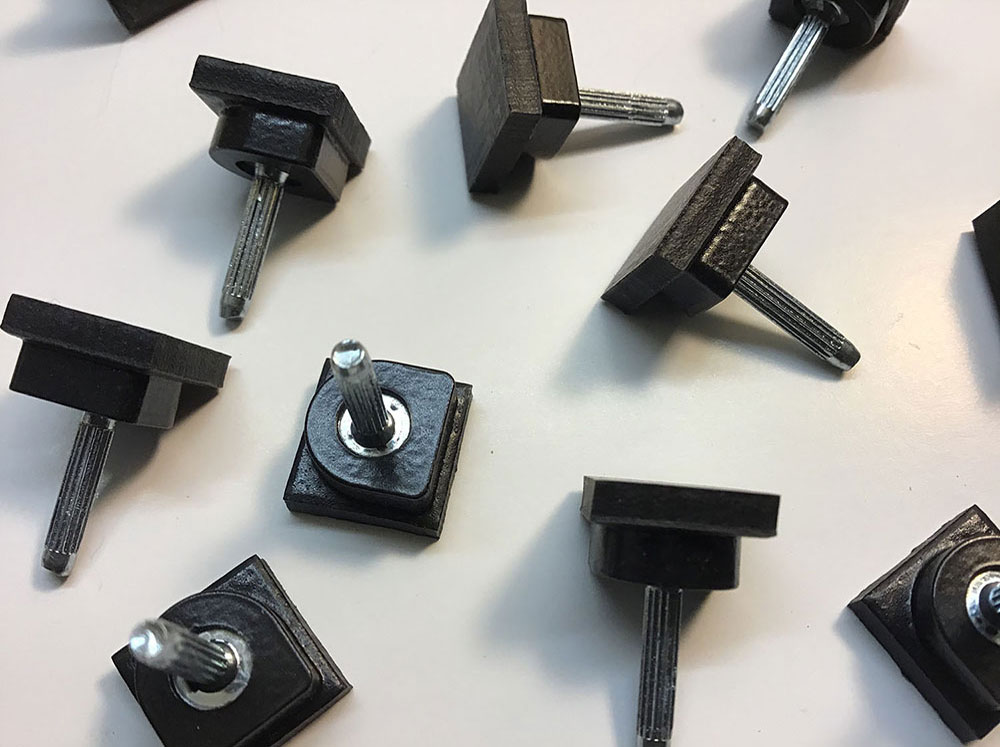 ❮
❯
Packaging
The packaging we used is corrugated cardboard. To make it easier to identify the type of metal pin, on the opening of the box we put a RED sticker for heels for shoe repair with 2.5 mm diameter metal pin (Slim) and GREEN sticker for heels for shoe repair with 3.0 mm diameter metal pin.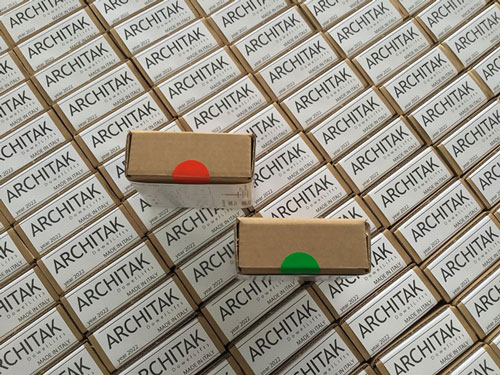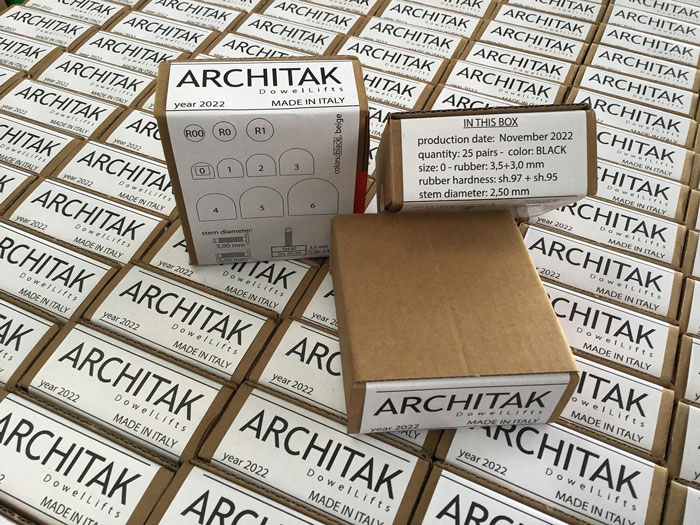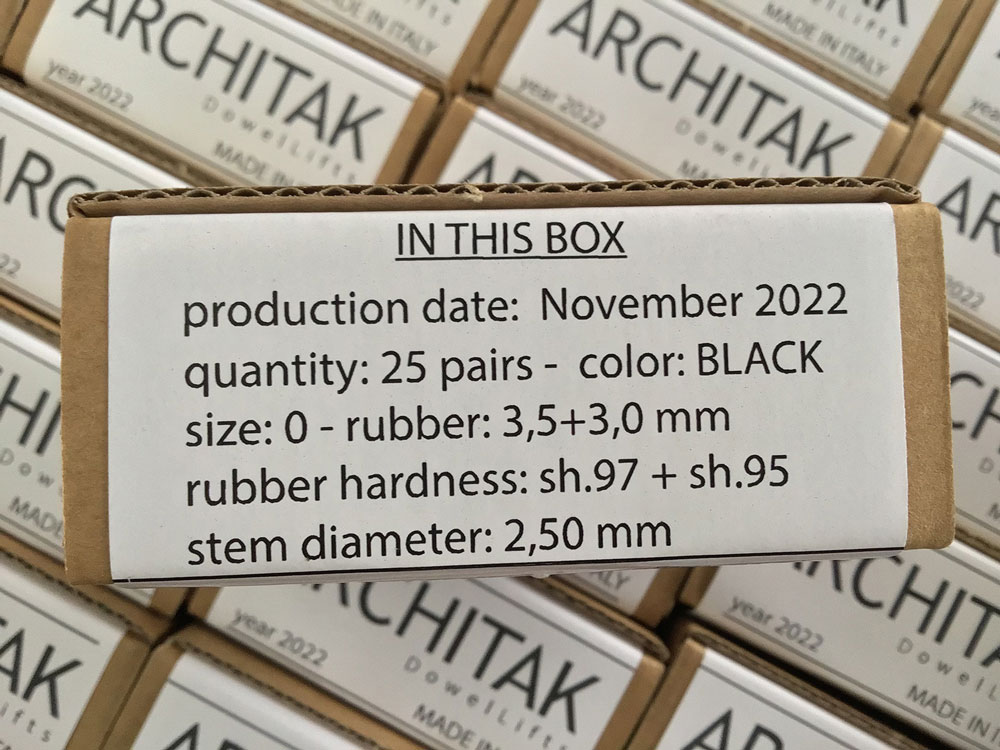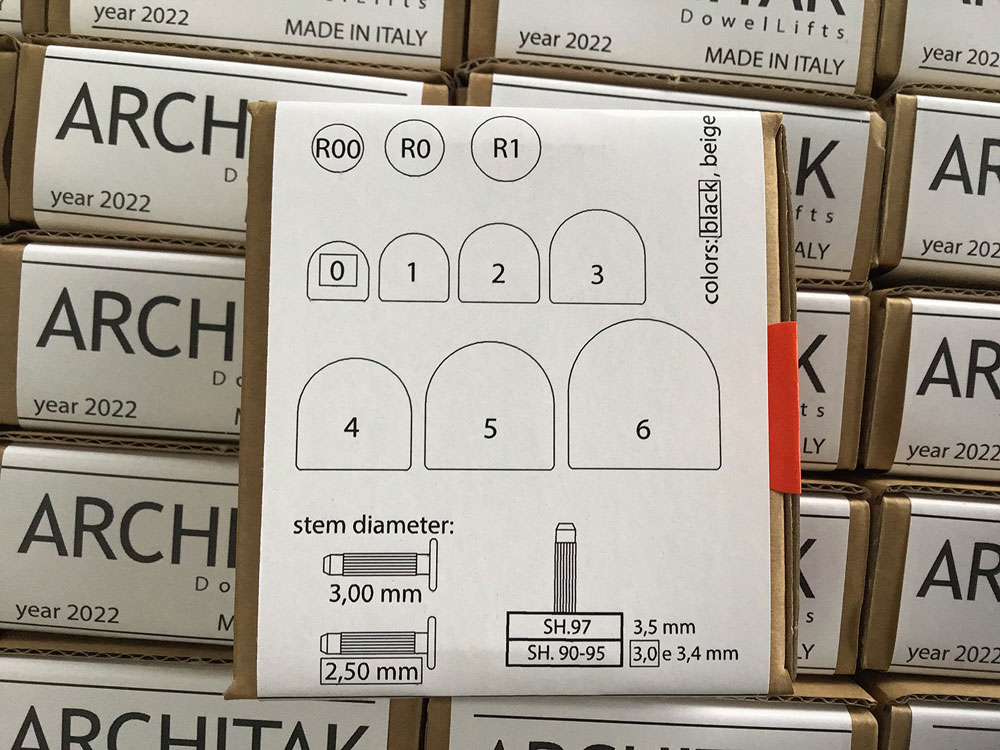 ❮
❯